Welcome to the granite category for the Sir Grout of Greater Boston Blog. Here you'll find blog posts related to granite surfaces that we've restored. See the amazing transformations with the included before and after pictures. Feel free to share and leave your comments.
Published October 27, 2016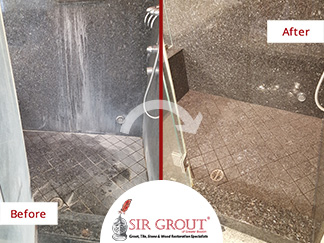 This Grubby Granite Shower Looks Impeccable After a Stone Polishing Service in Lexington, MA
Granite is a great choice for showers, especially because of its beauty and durability. Each granite piece is one-of-a-kind and can add that lavish look to any space, which is why this homeowner chose this natural stone for the walls of his master shower.
READ MORE