Welcome to the Regrouting category for the Sir Grout of Greater Boston Blog. Here you'll find blog posts related to stone and tile surfaces that we've restored. See the amazing transformations with the included before and after pictures. Feel free to share and leave your comments.
Published January 03, 2018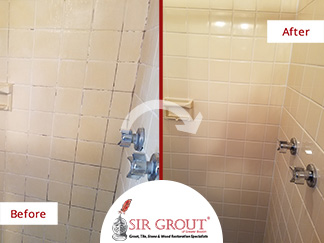 Our Team of Tile and Grout Cleaners in Weston, MA Can Help You Say Goodbye to Your Dingy Shower
Moving into a new place is exciting and challenging, especially if it is the first time you're living alone. Condos can be expensive, which is why many young professionals look for creative ways to gather the money they need to afford living in one.
READ MORE
Published October 18, 2016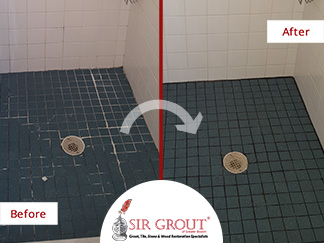 Tile Shower in Sharon, MA Gets a Fresh, New Look After a Grout Recoloring Job
Whether you have tile flooring or walls, you are probably familiar with the process of deterioration that grout lines experience. Since grout is a very porous material, water and humidity can seep into tiles and grout.
READ MORE