Sir Grout of Greater Boston Proudly Receives Top Rated Local's Award for 2022
The Top Rated Local award for 2022 has strengthened Sir Grout of Greater Boston's commitment to being the best hard surface restoration company.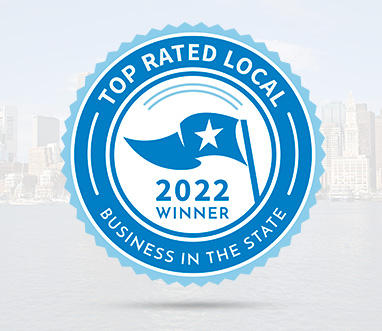 Boston – (01/02/2023 9:00 AM EST) – After receiving excellent ratings and reviews throughout 2022, Sir Grout of Greater Boston has been honored with the prestigious Top Rated Local award. This badge marks a great achievement for the company as it is a testament to the high-quality services they provide. Having earned a Rating Score™ of 100.00, they are ranked at the top in Massachusetts, which proves their dedication to their clients. This is another recognition Sir Grout of Greater Boston has earned over the years, and there's no doubt there will be more coming in the future. Keeping these remarkable standards is one of the company's many goals, and they are committed to surpassing all expectations and improving with each passing day.
With 205 reviews posted on 7 verified sites, Sir Grout of Greater Boston has an average rating of 4.93 stars, awarding the coveted Rating Score™ of 100.00, a feat only a few can achieve. This award puts the company at the top, demonstrating its leadership in tile, grout, natural stone cleaning, sealing, and restoration. Top Rated Local is a trustworthy site that analyzes ratings and reviews from hundreds of verified websites. Due to their veracity, many homeowners look for the badge to identify the Top Rated Local seal of approval for businesses in their area. Only the very best can earn this recognition and Sir Grout of Greater Boston is one of the few companies that stood above the rest. Their mission is to keep winning this phenomenal award for years to come.
Sir Grout of Greater Boston's owner, Chris Wyand, acknowledges the importance of the award and said, "This is an honor for us because it is proof that we deliver the best results to all our clients. One of our main priorities is customer satisfaction and we put the effort and dedication in our work every day to achieve this." Chris and his team work hard to improve each day, and he is confident about the future, saying: "We are proud to have earned Top Rated Local's recognition, and it has strengthened our commitment to deliver top-notch services. Moving forward, we will continue giving our customers only the best. We can only achieve these goals with the support of our clients, and we are thankful for the unwavering loyalty they have shown us throughout the years."
Winning the Top Rated Local badge is no small feat, but the hard surface experts are no strangers to praise. Over the years, Sir Grout of Greater Boston has been honored with many awards, and it is approved by renowned websites like Angi, all thanks to the company's incredible performance and top-of-the-line services. With their outstanding methods and exclusive products, their skillful technicians always offer effective solutions to their client's problems. They are professionals with a wide range of restoration processes at their customers' disposal. From grout cleaning and sealing to stone honing and polishing in commercial or residential settings, there is no hard surface they can't restore.
Interested customers who wish to learn more about Sir Grout of Greater Boston's services can find all the information they need by visiting
www.sirgroutboston.com
. Anyone can easily access this website from any electronic device. It contains reviews from previous customers, a photo gallery, and much more. In the gallery, customers can browse before and after pictures displaying the amazing results Sir Grout of Greater Boston provides. To schedule a free evaluation, interested locals can fill out the "Request a Quote" form on this page or call them at
(781) 899-0388
.