Sir Grout of Greater Boston Celebrates Fourth Consecutive Year Winning the Angie's List Super Service Award!
Boston franchise receives high level distinction for reliability and customer satisfaction in the hard surface restoration industry by earning the Angie's List Super Service Award for 4 years in a row!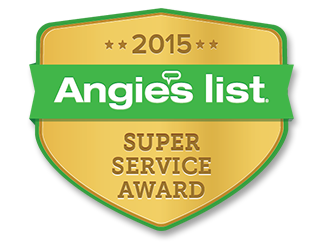 Boston, MA - (PRWEB – 03/09/2016 5:00 AM EST) Sir Grout of Greater Boston, the leading
Boston tile cleaning
and hard surface restoration company, recently received an impressive distinction: the Super Service Award from Angie's List! For the fourth year in a row, five-star customer reviews and upper echelon customer service have made Sir Grout of Greater Boston a Super Service Award Winner.
"Only about 5 percent of the hard surface restoration companies in Boston, MA, have performed so consistently well enough to earn our Super Service Award," said Angie's List Founder Angie Hicks. "It's a really high standard."
What does it take for a hard surface restoration service to win the Super Service Award? Per the name, service is key. Angie's List Super Service Award 2015 winners have met strict eligibility requirements, which include an "A" rating in overall grade, recent grade, and review period grade. The company must be in good standing with Angie's List, pass a background check and abide by Angie's List operational guidelines. Meeting these requirements and more places Sir Grout of Greater Boston in the top fifth percentile of service providing companies. Such an evaluation is largely based on the ratings, testimonials, and reviews provided by customers. As such, it would only take a single bad rating or poor review to break the Boston franchise's long streak of customer satisfaction. Repeatedly earning this award is no fluke: it is a sign of impeccable service by Sir Grout of Greater Boston. The high ranking signifies that a company is very well-liked by its clientele.
Service company ratings are updated daily on Angie's List. Companies are graded on an A through F scale in areas ranging from price to professionalism to punctuality. The great reviews for Sir Grout of Greater Boston confirm the company's selection as an award winner. Clients have sincere appreciation for Sir Grout of Greater Boston's home improvement services. An example of this can be found in this review, posted by Carol A., a Sir Grout of Greater Boston customer who was concerned that her shower needed to be restored.
"Chris came out and told me that my shower did not have to be done at this time. I thought he was very honest. When the work does have to be done, I will call him. I will also refer him to all my friends."
In addition to winning the Super Service Award for four consecutive years, Sir Grout of Greater Boston has been recognized for customer service many times. Most recently, the Boston franchise was TrustDale Certified by investigative reporter Dale Cardwell. This distinction celebrated the company's guarantee of high quality service for every client.
Schedule an appointment with the hard surface restoration team at Sir Grout of Greater Boston: just call
(781) 899-0388
, or visit them online at www.SirGroutBoston.com.