Rewarding Dedication: Sir Grout Boston Earns 2018 Angie's List Super Service Award for Their Outstanding Performance and Professionalism
The award highlights Sir Grout of Greater Boston's commitment and leadership in the hard surface restoration industry.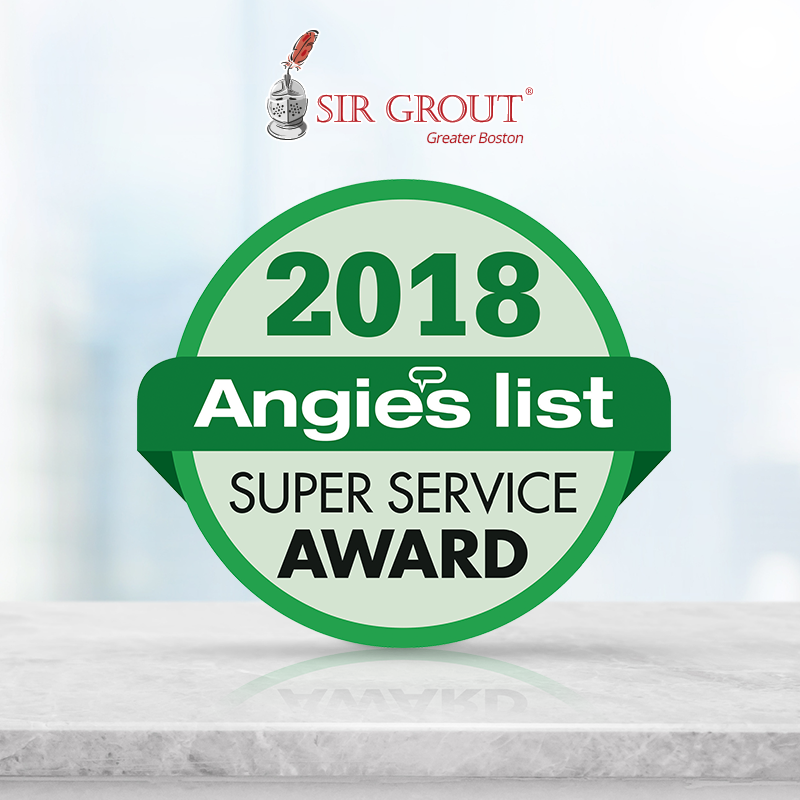 Boston, MA - (PRWEB – 02/05/2019 6:00 AM EST) For their outstanding high-quality work, Sir Grout of Greater Boston has been honored with the prestigious 2018 Angie's List Super Service Award. This distinctive award commends the excellence of service professionals who have maintained remarkable ratings and
reviews
on Angie's list throughout 2018. The experienced hard surface restoration company has won the SSA every year since 2011, rewarding their dedication and consolidating their leadership in the industry. Only a few companies can boast the feat of maintaining impeccable ratings year after year, and Sir Grout of Greater Boston is one of them. There is no doubt they will continue forging their legacy and reaching greater heights in the coming years.
"Giving our customers an exceptional service has always been our main goal. We always have one objective in mind: provide our clients the best results. The effort we put in every job yields the quality that all our clients receive. This award strengthens our commitment to deliver superior, professional assistance, and we are proud of all the positive reviews we have received over the years. We will continue along this path, getting better every day" said Sir Grout of Greater Boston's owner Chris Wyand.
Angie Hicks, founder of Angie's List, said: "This award is a well-deserved recognition for companies that have met the high-quality standards our members have come to expect. It honors the superior service they have provided in the past year and their dedication to bring the very best to their customers." It also makes it easier for consumers to identify top-notch service providers, as she continues: "The Super Service Award logo has become a symbol that consumers look for as a sign of quality and a tradition for many top-rated service pros." Companies are graded on "A" through "F" scale in multiple fields ranging from price to professionalism to punctuality. Only companies that have maintained an "A" rating in overall grade are eligible to receive the distinguished award.
For seven years in a row, Sir Grout of Greater Boston has earned this distinctive badge, all thanks to the excellent performance they displayed in every job. Their skillful professionals, tested methods, and top of the line products always offer the most effective solutions to their customers' problems. As a result, their clients are always happy and satisfied with their work. They are hard surface experts and have a wide range of restoration processes for natural stone, tile and grout in commercial and residential properties alike. From grout cleaning and sealing to stone honing and polishing, they have it covered.
For more information, visit
www.sirgroutboston.com
and fill out the "Request a Quote" form to schedule a free evaluation. Also, they can be contacted by calling at (781) 899-0388 to explain any hard surface restoration problem. With their help, anyone can find a reliable solution.